Quality and Safety
All Deko products Which require a certified Standards have been tested and approved by the European Various Certification institutes such as German VDE, German TUV, Dutch KEMA and more! Do not purchase a product that has not been approved by a qualified reputed institution In order to ensure the safety of the user. All our products undergo the strictest quality control processes to ensure our quality is in accordance with the International Electrotechnical Commission (IEC) and the International Organization for Standardization (ISO) Choose Quality and Safety – Buy Deko!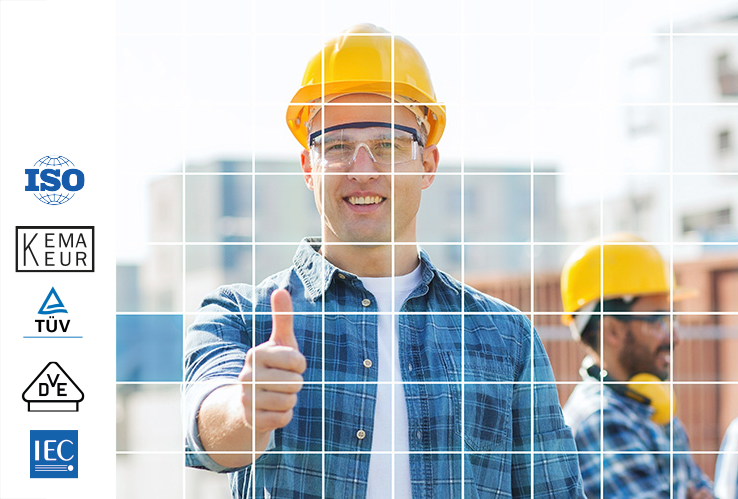 Top Benefits
Use in verity of industries

Our products are being used in a wide variety of industries: Electricity, construction, installation, agriculture, defense, military, enterprises, and more.

Maximum reliability

A wide range of our products has been meticulously designed for durability under hard Working conditions, requiring greater electrical capacity and mechanical strength.

For any user

Private individuals, electricians, technicians, industrialists, contractors, installers, manufacturers, security personnel and more.